Xbox 720: "Spring 2014 launch makes more sense" Says Pachter
Xbox 720 and the next gen is big, big news, so we spoke to industry analyst Michael Pachter to find out just how far off it really is…
Just how close is the next gen?
As Microsoft makes steps towards a more integrated future, we caught up with gaming research analyst Michael Pachter to ask the one question that's on everybody's lips… where the flip is the next gen?
X360: When do you see Microsoft releasing a follow-up to the Xbox 360?
Michael Pachter: If I were a betting man (and I am), I would say a spring 2014 launch makes more sense, since hard core Xbots could get a console without having to compete with moms buying gifts at holiday, and it is likely that they won't manufacture more than a few million units for launch.
X360: There have been a number of interesting developments recently with additions such as SmartGlass and Microsoft's new iPad competitor; is all this gearing up for the next gen?
Pachter: It's pretty clear to me that Microsoft intends to allow the Xbox 720 to function as a cable TV box, allowing cable television service providers to broadcast over the Internet through the box, with SmartGlass as the remote controller, and with the Xbox 720 using Windows 8 to split the TV signal into multiple feeds, allowing consumers to divert different channel feeds to different displays within the home.
This will require some kind of wi-fi connection for each display, so while it clearly will work on smart glass, they also need to come up with some kind of wi-fi dongle to plug into other televisions in the household.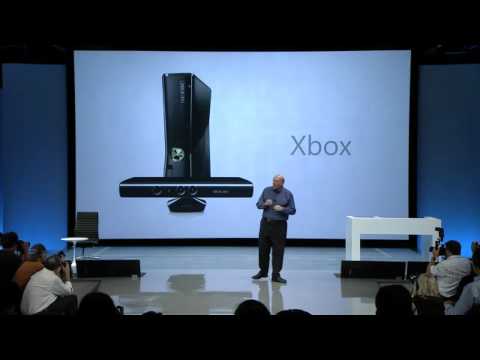 I think this is the biggest part of the next launch, as it will allow Microsoft to participate in the cable TV monthly subscription.  There are 85 million households in the U.S. with either cable or satellite TV, and if Microsoft could sell half of them an Xbox 720 and collect a $5 monthly Xbox Live Gold fee from each of them, we're talking huge profits.
This suggests to me (along with the current $99 Xbox 360 financing plan) that Microsoft will seek to get a cable TV provider to subsidize the cost of the box, meaning that we might see an Xbox 720 for $99, if the customer commits to a cable TV subscription for two years.  That certainly wasn't contemplated in 2010, so is not mentioned in the document, but I would bet that is what happens when the box launches.
Related Articles
Follow our
to find out about all the latest XBOX 360 news, reviews, previews, interviews, features and a whole more.