Resident Evil 6: Can Multiple Characters Work?
Resident Evil 6 will yet again build on the Resi franchises new action direction, but can Capcom ensure it doesn't make the same mistakes as Resident Evil 5?
And then there were three
Leon Scott Kennedy and Chris Redfield, the Arnie and Sly of the Resident Evil series, star exclusively in their own games, and never the twain shall meet.
Until Resident Evil 5, that is. Up until then, their reputations as a tough Racoon City cop and an agent and founder of the BSAA (Bioterrorism Security Assessment Alliance) were rock solid.
Then The Expendables happened, or the Resi equivalent of it. Resident Evil 5 saw Redfield fight a big rock with his bare hands and Kennedy's performance sink in the mire of confused co-operative play.
Resident Evil 6 is their chance for a reprieve – and they deserve a chance, seeing as these characters have been key to a handful of our favourite gaming experiences ever – namely those of nearly all the other main Resident Evil games.
Set ten years after the first Resident Evil and with Leon Kennedy now a personal friend of the President, having saved his daughter in Resident Evil 4, the most powerful man in the world is about to confess to the whole dirty business with Kennedy at his side.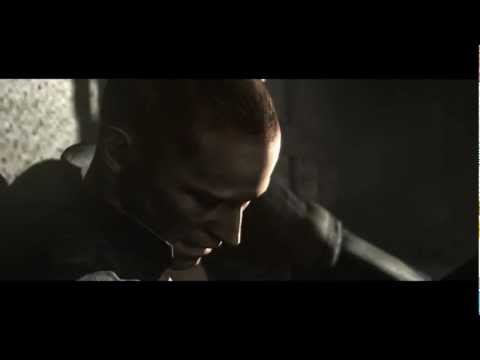 And then he goes and turns into a zombie, prompting one of Kennedy's toughest decisions. At the same time, a bio-terrorist pandemic is spreading with frightening speed across the planet.
Resident Evil 6 combines elements from several Resi games, including the over-the-shoulder camera of 4 and 5, the evasion system of Nemesis and the multi-character play of Resident Evil 2.
Yes, multi-character play, because in addition to Redfield and Kennedy is a mystery character rumoured to be a certain Alex Wesker, who fights zombies with his bare fists. Development team head Hiroyuki Kobayashi is calling Resident Evil 6 Capcom's largest title ever, so this could be the game to put Resi back on track.
Wrong 'Un
With Ada Wong, the Asian-American agent for a mysterious organisation, we never know where we stand. She was originally drawn into the series working as a corporate spy for an unknown competitor of Umbrella, seeking to undermine their activities.
The enemy of our enemy could be our friend, but money talks and she could well pop-up in Resident Evil 6 only to pull the rug under our feet.
What's great about this game?
The BSAA is also British South American Airways, which has less involvement in controlling bio-organic weapons.
Resi 6 combat includes a new slide move, where the three playable characters can slide in and out of cover.
Resi is recognised by The Guinness Book Of Records as the videogame to be made into the most films.
By the time Resident Evil is released, Capcom will have released no less than 23 main Resident Evil games.
Resident Evil is known as Biohazard in Japan and has sold a total of 46 million units across all formats.
Related Articles
If you liked this article, there's plenty more where that came from. You can download the latest issue of 360 Magazine (also available in all good newsagents) through iTunes to your iPad or iPhone for just £1.99 per issue. Bargain!
Follow our
to find out about all the latest XBOX 360 news, reviews, previews, interviews, features and a whole more.